The Hunt
🛍️ Get ready to dash, shop, and score at 'The Hunt'! Join us in celebrating 2 years of sustainable style at EcoDhaga. Exclusive offers, exciting discounts, and one-of-a-kind fashion await. Mark your calendars for Oct 13-15, 12-7 PM. Let's make this a shopping spree with a purpose! 🎉🌿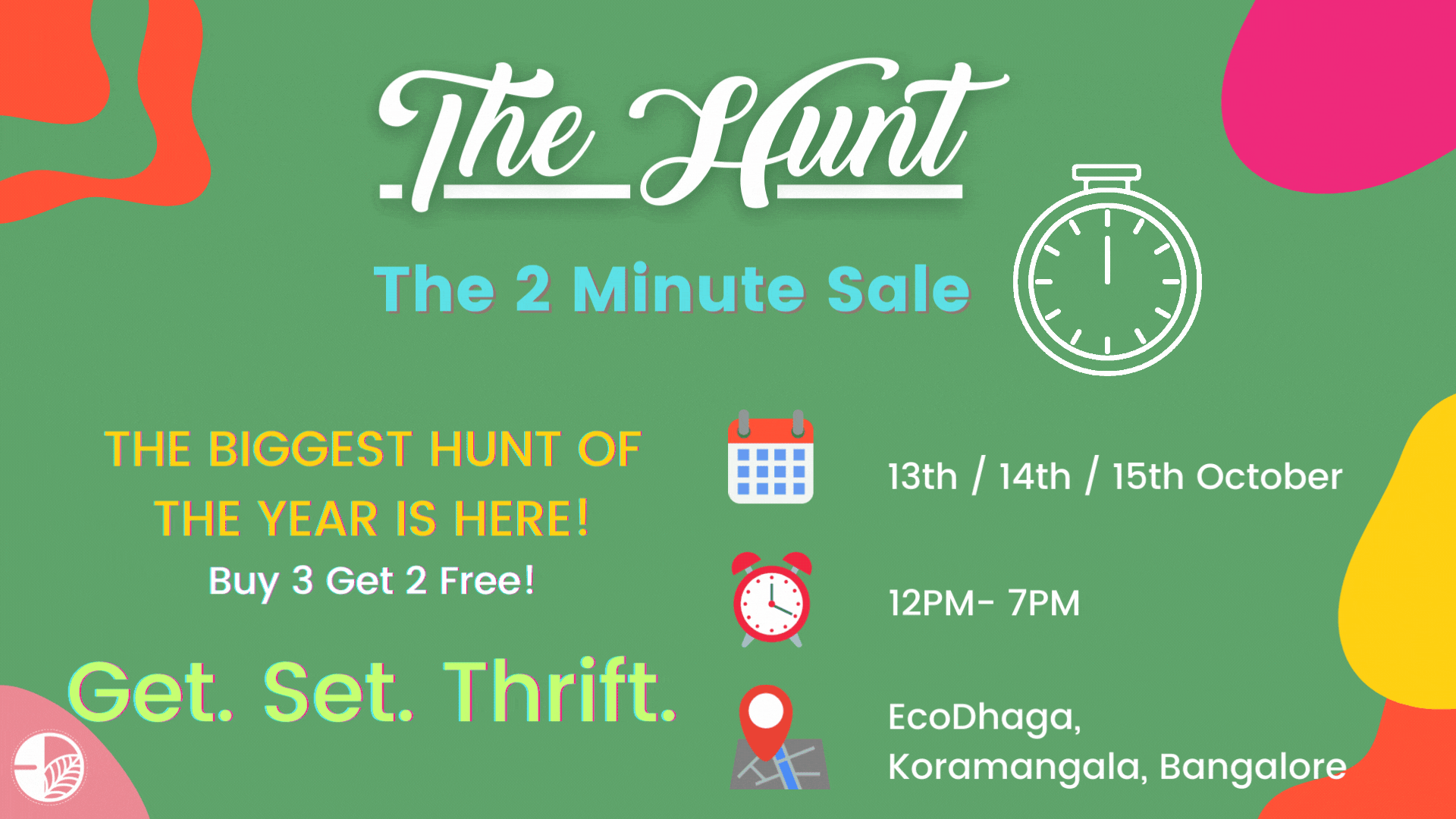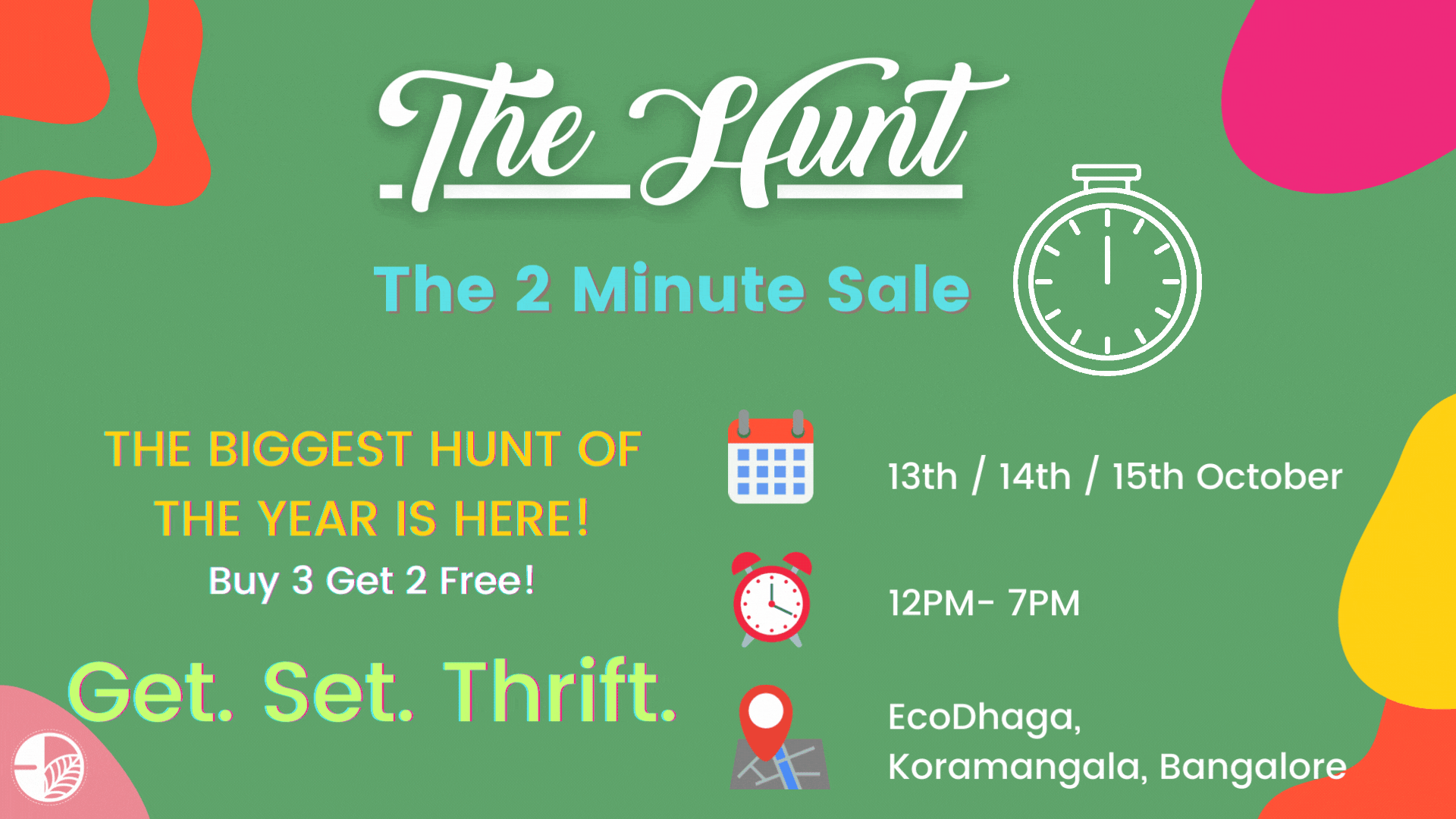 Time & Location
13-Oct-2023, 12:00 pm – 15-Oct-2023, 7:00 pm
Bengaluru, 2nd Floor, 8th Block, Police Station, 16/9C, 3rd Cross Rd, opp. Koramangala, nr. Guru Enterprises, Koramangala 8th Block, Koramangala, Bengaluru, Karn
About the event
🎉🛍️ Join us for "The Hunt" at EcoDhaga - Celebrating 2 Years of Sustainable Style! 🛍️🎉
Calling all college students and young working professionals in Bangalore! Get ready for an event like no other, as we mark our 2nd anniversary with a bang. 🥳
🌟 Exclusive Offer: Buy 3, Get 2 FREE! 🌟
Here's the scoop:
You'll have 2 minutes to pick out 5 incredible items to avail this amazing offer!
Don't quite make it? No worries! You'll still enjoy fun discounts of up to 15% on your purchases.
Date: 13th, 14th, and 15th October 
Time: 12:00 PM - 7:00 PM 
Venue: EcoDhaga Workshop, Koramangala, Bengaluru
That's not all! Our curated collection of pre-loved fashion promises something special for everyone. Walk out with assured rewards, discounts, and a new perspective on sustainable style.
Let's make this event a memorable celebration of fashion, sustainability, and community. See you at "The Hunt"!
#EcoDhagaTurns2 #SustainableStyle #TheHuntEvent #PreLovedFashion #BangaloreFashion #ShopConsciously #2ndAnniversaryCelebration #ExclusiveOffer